Our Nursery
Plants Available for Retail Sale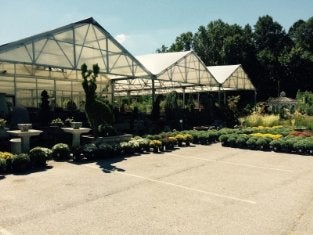 If you prefer to do your landscaping yourself or enjoy planting in your garden, you may be pleased to know that we offer premier plants at our nursery. At The Village Gardens, we understand which plants can thrive in our climate and can provide you with a beautiful selection of flowers and plants to take home. Our Carroll County nursery is staffed by highly trained and experienced workers who can help you make the right selections for your property.
The types of plants we offer in our nursery include:
Annuals
Tropicals
Prennials
Shrubs
Trees
In addition to offering Howard County landscaping services, our nursery provides a wide range of plant materials that you can buy and take home. We have low maintenance options that look great! Call us today at (410) 549-8788 to request more information about our Howard County nursery.