Visit Our Vintage Antique Shop
Unique Decorations for Your Home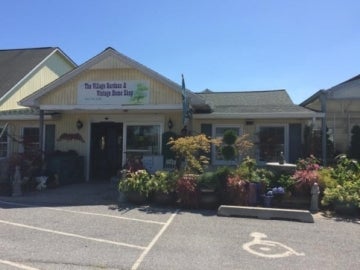 When you visit our Carroll County nursery at The Village Gardens, you can also stop by our vintage antique shop where we provide unique items for your property. With so many different options to decorate your outdoor or interior space, you are sure to find what you are looking for at our store. We are here to help you find the items that meet your personal tastes and preferences. Our selection is always changing, so be sure to visit throughout the year to see view our products!
The vintage shop offers a variety of items including the following:
Home furnishing
Dining room sets
Chairs
Dressers
Wind chimes
Garden gnomes
Figurines
Decor
Antiques
Collectibles
Jewelry
Scarves
Artwork
Seasonal and holiday decorations
Whether you entertain guests indoors or outdoors, our decorations can add a special touch to your property. Please come in today or call us at (410) 549-8788 to request more information about our products!