Vintage Home Shop
Unique Decor Items for Your Space
This is a one-of-a kind destination! A grand old home, circa 1900, is the Village Gardens Vintage Home Shop. With 9 fully-displayed rooms on 2 stories, it has almost 4000 s.f of unique decor items and gifts. Come and browse these beautiful showrooms for jewelry, antiques and collectibles, china, crystal, curiosities, handmade items, furniture, furnishings, textiles, artwork, fairies gardens, lighting, and many more unique items. Decoration ideas are in abundance. We are here to help you find the special things that are sure to delight you for decorating inside and out, or gift-giving that is unique and personal. We cater to all budgets. Our selection is always changing, so be sure to visit throughout the year each new season to see what we've created.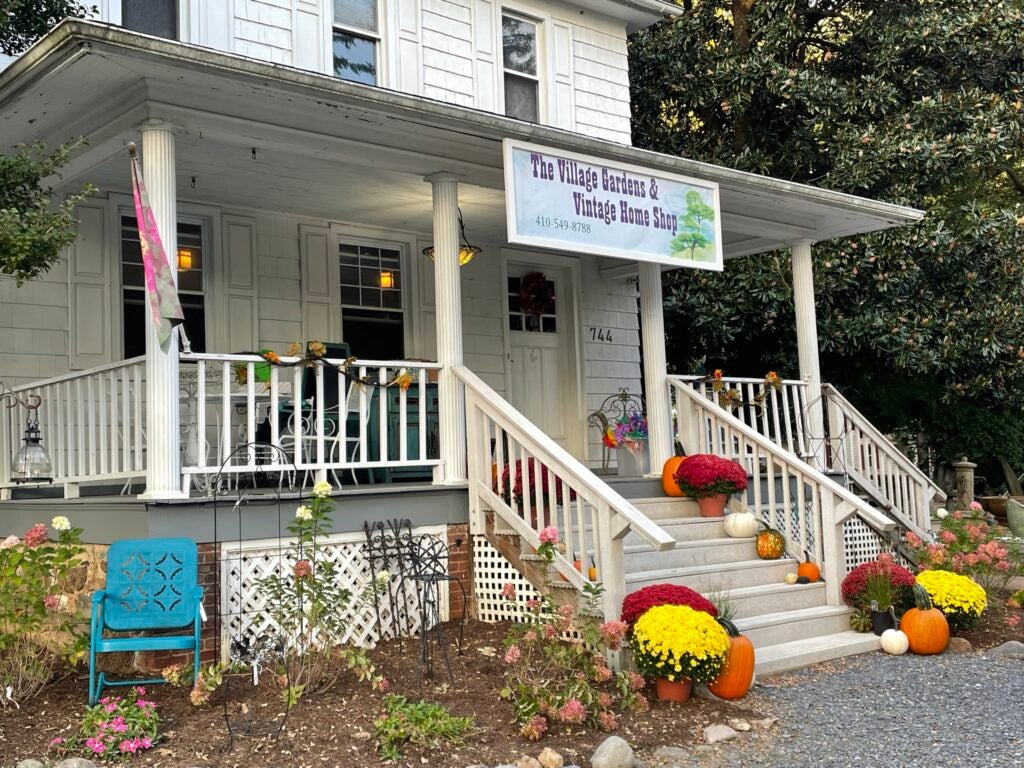 The Vintage Shop offers a variety of items including the following:
Home furnishings
Furniture
Mirrors
Lighting
Garden gnomes
China and glassware
Figurines
Kitchen Tools and Decor
Antiques
Collectibles
Jewelry
Scarves
Artwork
Seasonal and holiday decorations
Call us at (410) 549-8788 Come and browse, for fun or purpose, our ever-changing inventory and seasonal displays.